Private Tutorials
We made a big decision and life change as of August, 2012: we are no longer doing formal group trainings at Thera. We felt that this was the perfect time to make a change and we made the decision to end the trainings before our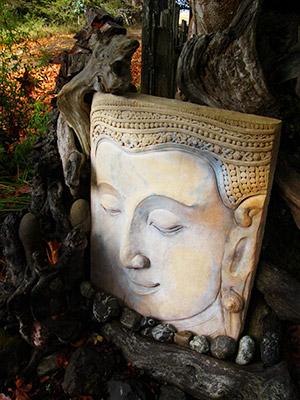 time of life made this decision for us. The Thera Trainings were quite wonderful and we enjoyed them thoroughly. We will miss them, but it was definitely time for them to end.
This is the beginning of a new era for us - even as we have ended the old one. For people who still want to come to work at our home with us, we are scheduling a limited number of individual - and conjoint - tutorials here at Thera. We usually schedule from three to five sessions (one per day, each beginning at about 10:00 AM). These sessions last from two to three hours (depending upon what is needed) and alternate between the two of us (Hal one day and Sidra the following).

Hal & Sidra Stone



For information, please contact:
Janette Gallegos at Voice Dialogue International
P. O. Box 604,
Albion, California 95410
Phone: (707) 937-2424
Email: info@voicedialogue.org

If you have any questions or if you are looking for trainings in your area, please contact us at: info@voicedialogue.org or check our "Trainings By Others".